Coastal Eye Institute offers onsite optical services at all four of our convenient locations. Optical staff will work in concert with your doctor to best fulfill your eyewear needs. And, if the doctor changes your eyeglass prescription within 90 days, we will make that change at no charge.
At Coastal Optical you will find great customer service and exceptional value. We have an outstanding selection of brand name and designer frames for children & adults – all of which come with a one year warranty. You will also discover a wide variety of prescription and non-prescription sunglasses.
We have a variety of lens materials to accommodate any prescription, including ultra-violet, Crizal® non-glare, and blue light protection. Genuine Varilux® digital progressive lenses are also available in Transitions® and polarized sunglass lenses.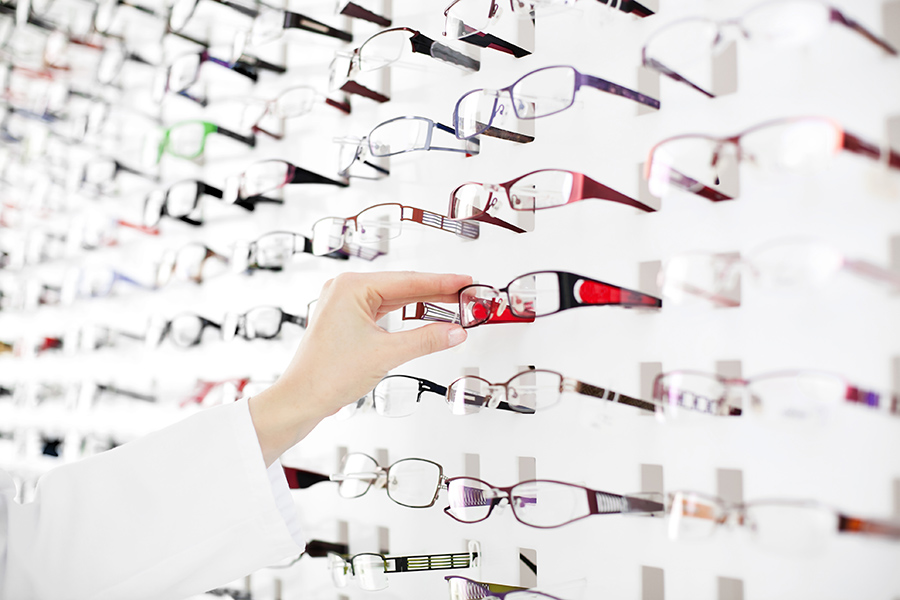 By choosing Coastal Optical, any issues with your glasses can be immediately addressed by our knowledgeable staff. And you can stop in any time for free eyeglass adjustments and repairs – whether you purchased them from us or not!
Get the Facts:  In-Person Optical vs Ordering Online
If measurements are even a fraction off, you won't get the best possible improvement in vision improvement – and it might even harm your eyes.
According to the AOA, nearly half of all glasses ordered online either had an inaccurate prescription or didn't meet safety standards designed to protect your eyes!
Pupil distance determines where to place the center of each lens in your frames to customize them to your eyes. That's why it's critical that an experienced eye care professional provide this measurement.