Cataract & Glaucoma Surgical Specialist
Board-Certified Ophthalmologist
Fellowship-Trained Glaucoma Specialist and Cataract Surgeon
Areas of Specialty
Micro-Incision Cataract Surgery
Complex Lens Implant and Cataract Problems

Lens Implant Dislocation and Suturing

Advanced Cataract Lens Implants

Vivity® , PanOptix®
Astigmatism Correcting Lens Implants (Toric)

Glaucoma Management & Surgery
Minimally Invasive Glaucoma Procedures

iStent®, Trabectome, Xen® Gel Stent and GATT

Traditional Glaucoma Implants: Ahmed, Baerveldt and EX-PRESS® devices
Routine Eye Care
A Foundation of Educational Excellence
Dr. Garry Condon earned his medical degree from Memorial University of Newfoundland. He completed his residency at Western University in Ontario and a fellowship in ophthalmic pathology at McGill University in Montreal, Quebec, Canada. Dr. Condon completed his cataract and glaucoma fellowship at the New England Glaucoma Research Foundation in Boston, where he served on staff at the Massachusetts Eye and Ear Institute.
Dr. Condon is the former Chair of Ophthalmology at Allegheny General Hospital and a Professor of Ophthalmology at Drexel University College of Medicine, both in Pittsburgh, Pennsylvania. Dr. Condon is widely recognized for treating challenging cataracts and intraocular lens problems.
Dr. Condon joined Coastal Eye Institute in 2018.
Credentials You Can Trust
Board Certified, American Board of Ophthalmology
Fellow, American Academy of Opthalmology
Member, American Society of Cataract and Refractive Surgery
Member, American Glaucoma Society
Member, International Intraocular Implant Club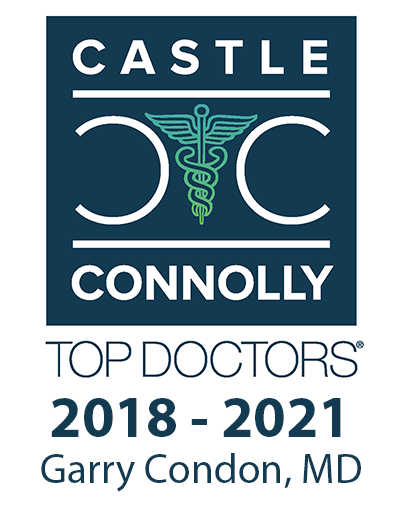 Awarded
'Top Doctor'
by Castle Connolly Medical, Ltd.